Microwave field propagation simulation with COMSOL sofware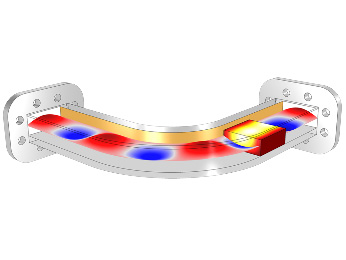 The test station makes it possible to carry out:



Qualitative laboratory-scale feasibility tests
They make it possible to understand the product's response to microwaves, to carry out test protocols to choose the most suitable process and to obtain representative samples. The analyzes of the samples are either carried out by the customer or by IDCO partner laboratories.
If the products to be tested cannot be transported (problem of freshness or transport delays), the tests can be carried out at the customer's site (in situ) with a solution of equipment rental and engineering services. We seek to make your trials as easy as possible and stay by your side to optimize them.
If the products can be transported, we provide you with our equipment and our expert engineers to optimize your results.
Continuation of the tests
If these laboratory tests give you satisfaction, we offer you semi-industrial test services to determine the production parameters, to provide you with an industrial heat balance through our scale-up experience, up to offering you an estimate for industrial plant.
Depending on the degree of innovation and development required, we can offer you a partnership that can go as far as taking charge of your development. The challenge is then to make available to you (sale or rental depending on your needs) a turnkey installation with a system of remuneration for the production carried out.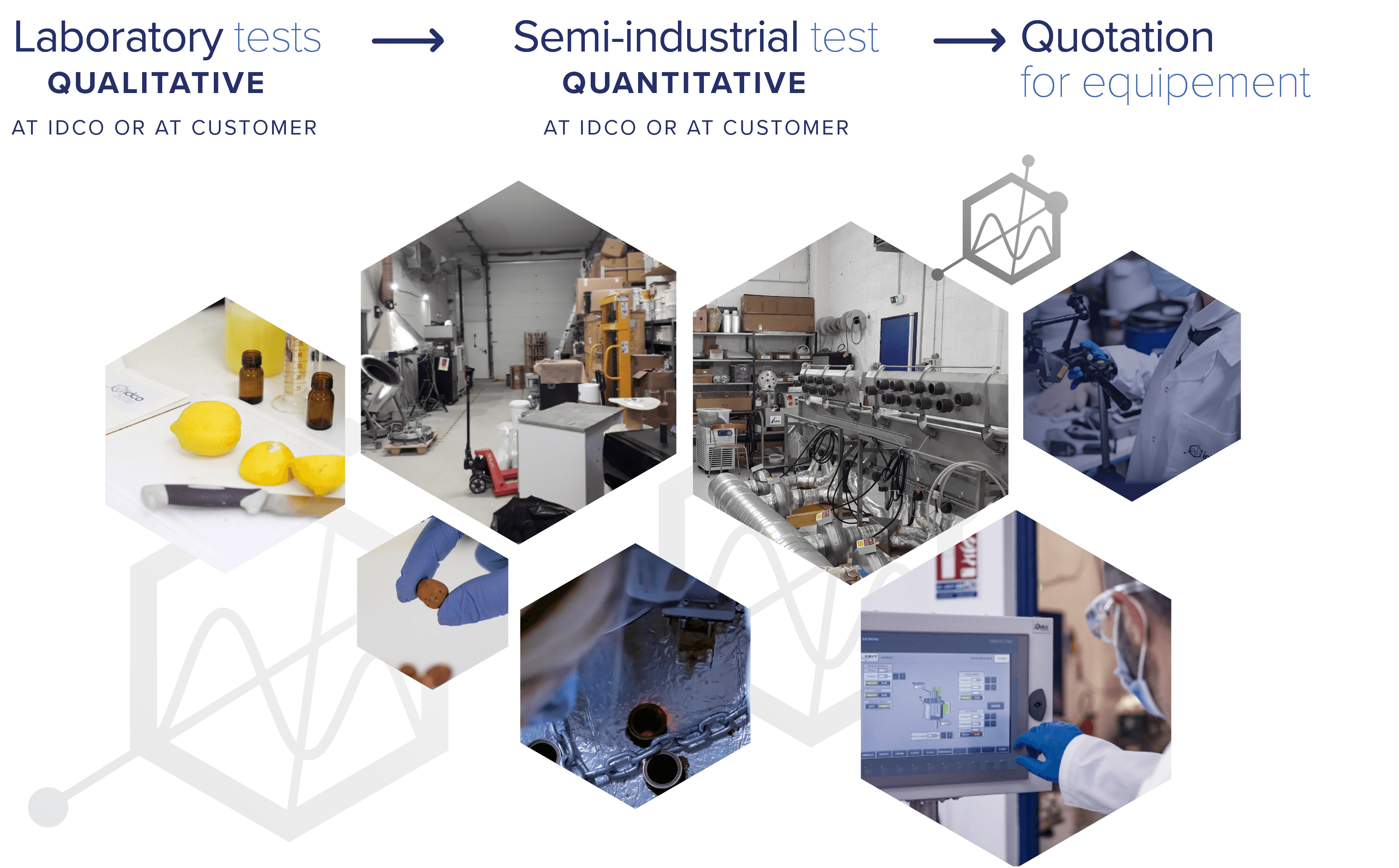 The tests Platform includes
 mineral hall 
and 
vegetal hall